Bespoke Reception Desks & Counters
We create bespoke reception desks, bespoke reception counters and other furniture for retail spaces, commercial buildings, exhibitions and cafes.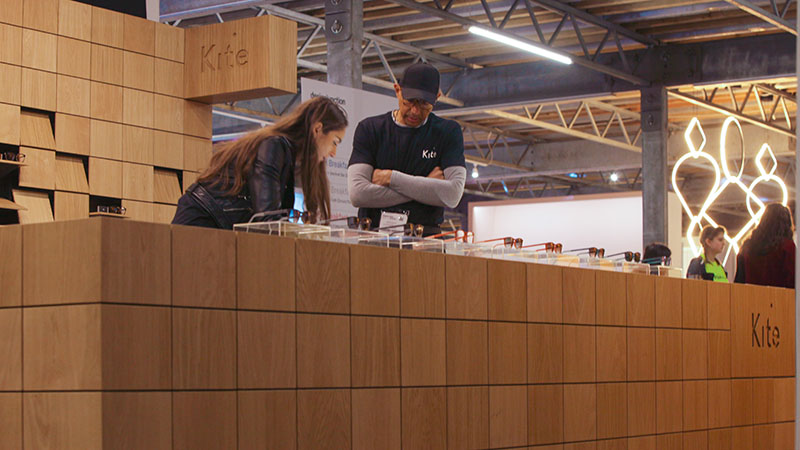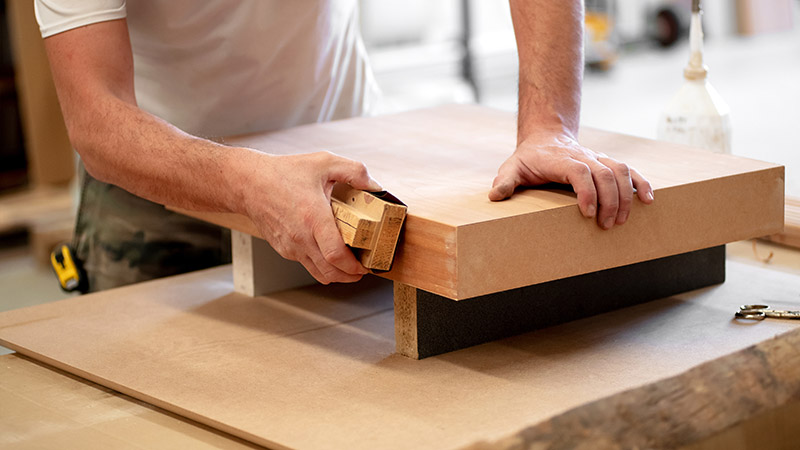 When a customer walks into your business, it's crucial to give a great first impression, which is why bespoke reception counters and custom reception desks are a fantastic addition to any shop, office or otherwise! Our bespoke check in desks are the perfect thing to showcase your company's personality as soon as a customer or client walks through the door, and they're great for exuding an immediate warm, professional or modern feel in any space; we can make bespoke office reception desks, a custom salon reception desk and anything else to fit your needs. We also keep in mind you and your business when creating bespoke reception desks – with relevant branding, required storage and other necessities you have in mind, our skilled builders of 25 years experience can transform your reception area and make your custom reception counter perfect for you!
We have bespoke reception desks for sale for retail spaces, commercial buildings, exhibitions and cafes. To make sure that your bespoke check in desk is perfect every step of the way, our dedicated project management team will look after every aspect of your retail installation, so everything is made and installed according to your needs and budget – we'll keep working with you until you're happy with everything! Every last bespoke reception desk for sale will be created with your design requirements in mind, so it strikes the perfect balance between aesthetics and functionality.
Ideal Bespoke Reception Desk Settings
When you picture a modern reception desk, the mind instantly goes to a typical office space – but what if we told you that our bespoke reception desks are suitable for plenty of settings, with the recent advancements in design and manufacturing technologies? There are plenty of environments where an amazing custom reception counter can be the perfect solution:
Salon Reception Desks
A hugely popular choice (and it's clear to see why), having a custom salon reception desk is an amazing way to make that all-important positive first impression on customers, especially when people want to feel a warm welcome in that environment! Our salon reception counter designs can be made to fit in with your brand's colours and aesthetics, as well as the amount of space you have, so you can have an affordable salon reception desk that's also practical and high quality.
Hotel Reception Desks
The measure of a good hotel can be determined by its feel as you walk through the door; customers greeted with a sleek and stylish bespoke hotel reception desk are going to feel more comfortable with their choice of accommodation for the night! Our hotel reception desk designs are created by our experienced team of designers and builders, who make sure to incorporate the elements of welcoming aesthetics and functional features for your staff, so you can be confident that your customer's experience will be drastically improved with a bespoke hotel reception counter to greet them. We can help you with the ideal hotel reception desk for you, and personalise it as far as you need for your business!
Office Reception Desks
As we all know, our custom reception desks for sale are also perfectly suitable for any traditional office space, but we can still help you out with a customised modern reception desk that's completely unique to your business! Whether you need relevant graphics, signage, storage, a specific dimension or otherwise, we'll work with you to make the ideal office reception desk that'll create a welcoming and practical space for your company.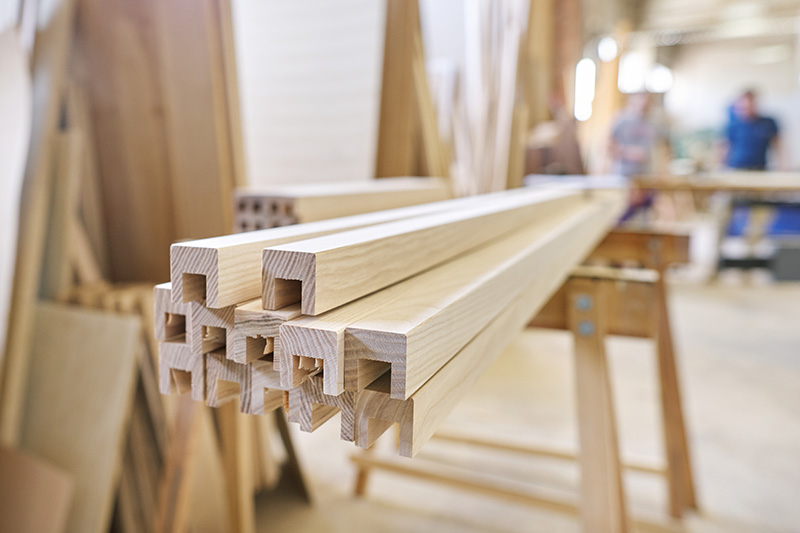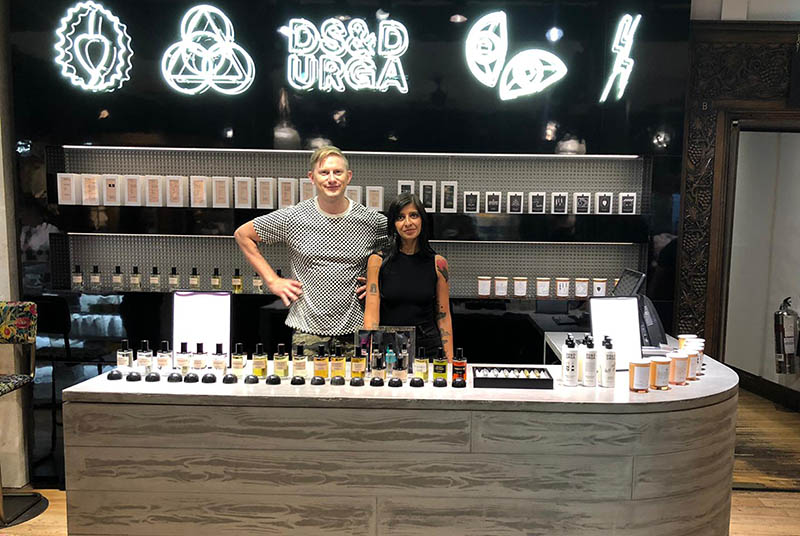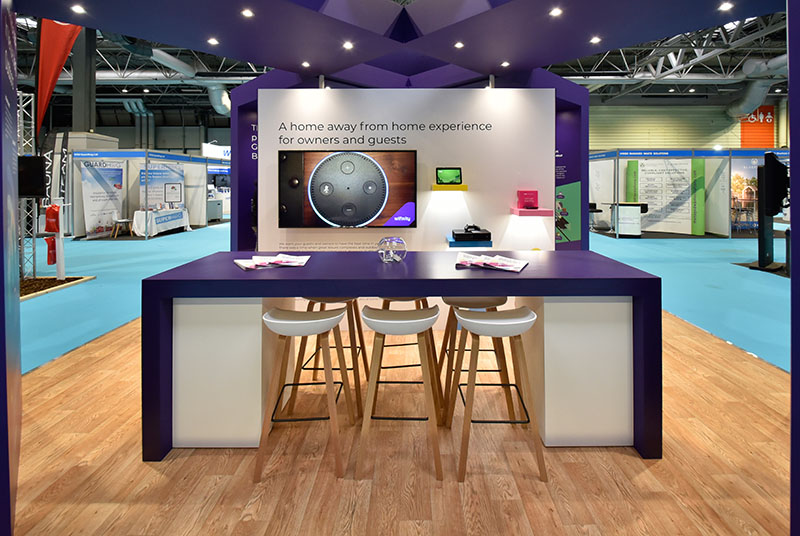 Our RECEPTION DESK Capabilities
Having a clean, stylish and modern reception desk is an extremely desirable thing for many companies at the moment, which is why it's a top priority for us to make sure to work with a range of first-rate materials and finishes to help perfect your dream reception counter. With options of metalwork, glass, acrylic and Corian finishes, we can give your reception counter that unique touch you're after!
We also excel when it comes to using wood to create a custom feel on every commercial reception desk for any type of establishment. With a variety of different woods at our disposal that we can use in our reception desk designs, such as MDF, plywood and a range of hardwoods, softwoods and veneers, we can give your bespoke reception desk that fresh look and perfect finish you desire for your company!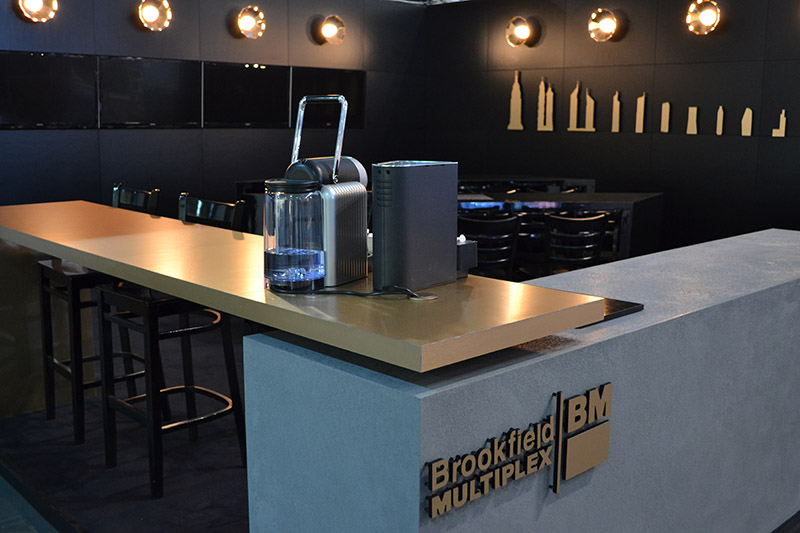 Personalised Reception Desk Design & Build Service
We pride ourselves on offering a personalised custom reception desk design and build process to ensure we understand the requirements and specifications of your reception desk ideas. If you have any idea of how you want your bespoke reception counter to look, be it super in-depth or relatively vague, get in touch and we can work with any concepts you may have – our professional and experienced team of designers will work with you to consolidate any ideas and transform them into a complete concept, producing drawings and rendered reception desk designs along the way. Once every little detail has been thought through and approved by you and our team, we'll pass your brand new bespoke check in desk design to our team of builders.
Our experienced builders will start making your reception counter plans a reality, using hand sourced materials and the best tools available to ensure there's no margin for error. Your assigned project manager will be able to keep you up to date with how everything is progressing, and can even organise for installation and delivering your reception desk in the UK; we're here to make everything as smooth and stress-free as possible!
Custom Reception Desk FAQ's



Can you install our custom reception desks?

Installing your new bespoke reception desk can be a tricky business, which is why we're more than happy to both deliver and install your new hotel, office or salon reception desk at your premises. Let us do the hard work for you!




Can you refresh the theme of our bespoke reception desks?

We have a talented team of designers that believe in an aesthetic refresh just as much as the practical side of things – even something as simple as introducing some graphic panels, signage, lighting or making your custom reception desk out of a unique material, we can create something unique and individual to your company! If you'd like any additional features built into your bespoke reception counter and the original design allows for it, we'll also happily add or remove elements to suit you.




How quickly can you deliver our reception desk in the UK?

Since our process is highly bespoke and detailed, it's hard to give an accurate answer although we do our very best to deliver your custom reception counter quickly. Get in touch with us and give as much information as you have for what you had in mind, and we'll be able to give a more accurate idea for how long your reception desk may take!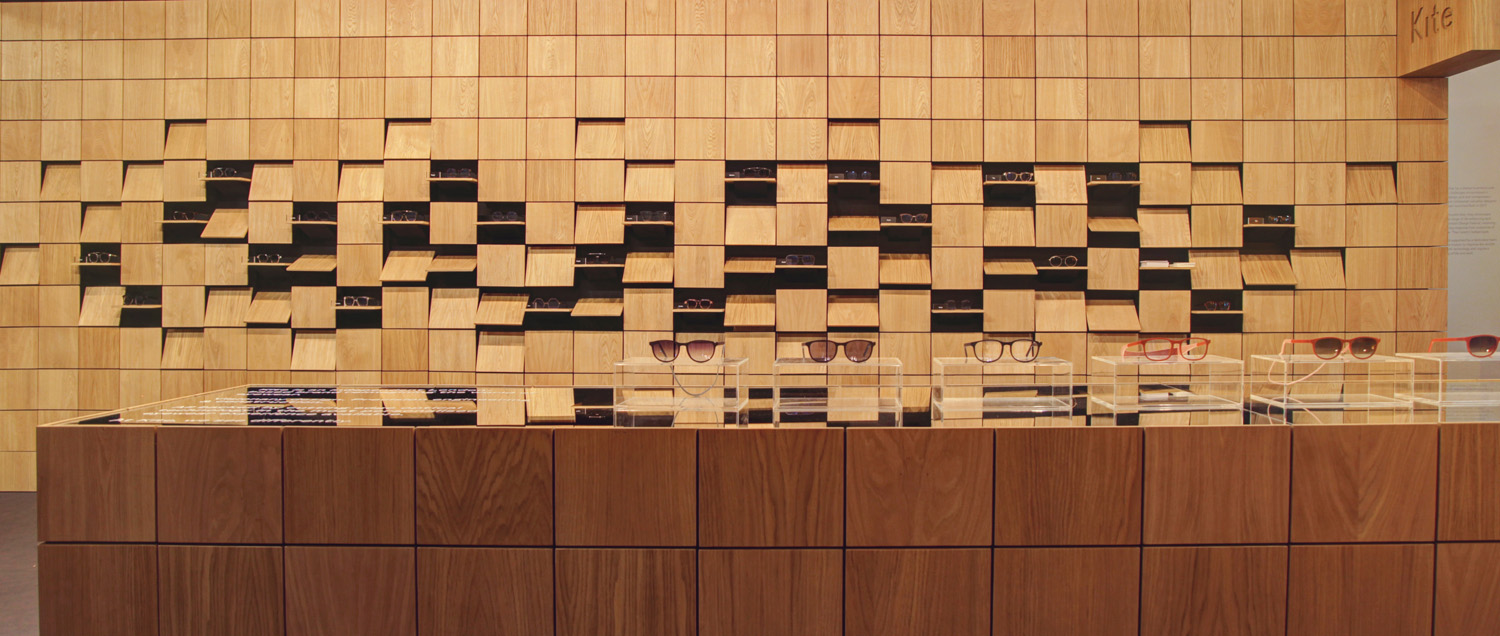 We create a huge range of bespoke shop counters, custom reception desks and many other things for different environments and purposes – our display units are executed to make themselves known, with exhibition stands, retail merchandising units and shop window displays making a statement in places such as the Institution of Civil Engineers and shopping destinations like Liberty's in London. Space is the only limit when it comes to creating a striking reception desk design, so let our bespoke reception desk manufacturers help you create a visually stunning and practical reception counter for your business or offices.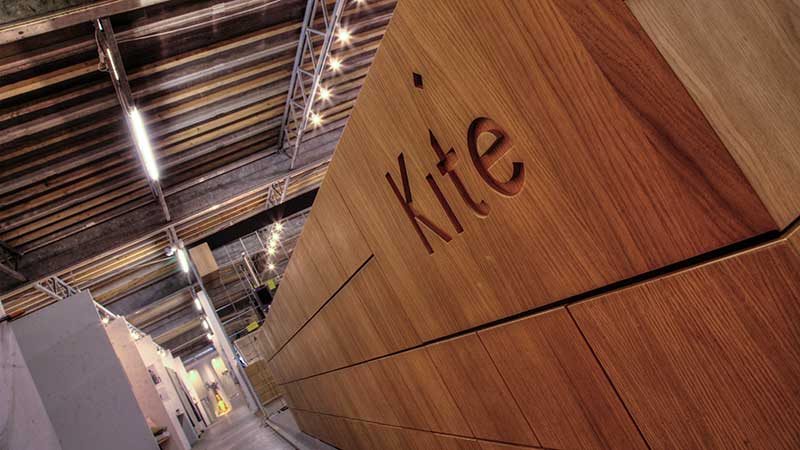 Contact us
020 8530 3667
The London Display Co Ltd
Wework Building London Fields
London E8 4RU
GET A FREE DESIGN & QUOTE