Large Display Stands
Large exhibition stands don't come better than our selection; we pride ourselves on perfection and professionalism and our exhibition stands are a testimony to that. Our custom large display stands are the perfect way to promote your brand. Our stands are modular so they are easy to transport and even easier to assemble. Our bespoke service means we work closely with your team to establish exactly what you're after and tailor the design to fulfil your brief. We offer backlit stands and include built-in storage should you need it. A large display stand will have a huge impact and is guaranteed to attract customers from across the exhibition.
We have 25 years of experience, and our in-house team goes above and beyond to exceed your expectations. The combined knowledge of the designers and manufacturers will leave you with nothing but trust to build you a professional large exhibition stand that you'll want to shout about. Get in touch today and let us help bring your ideas to life.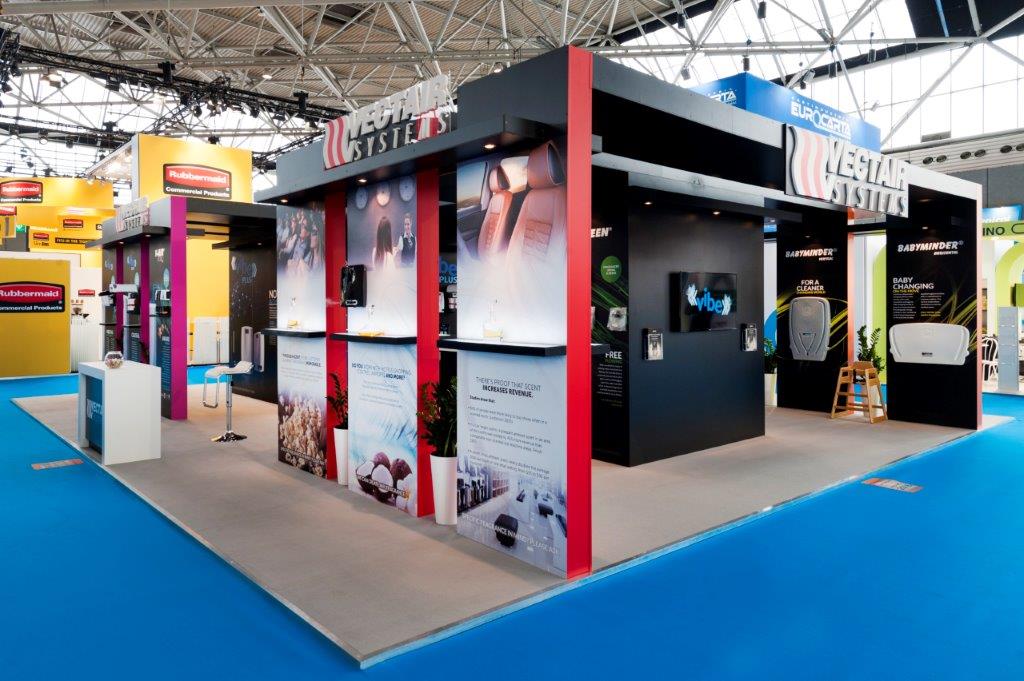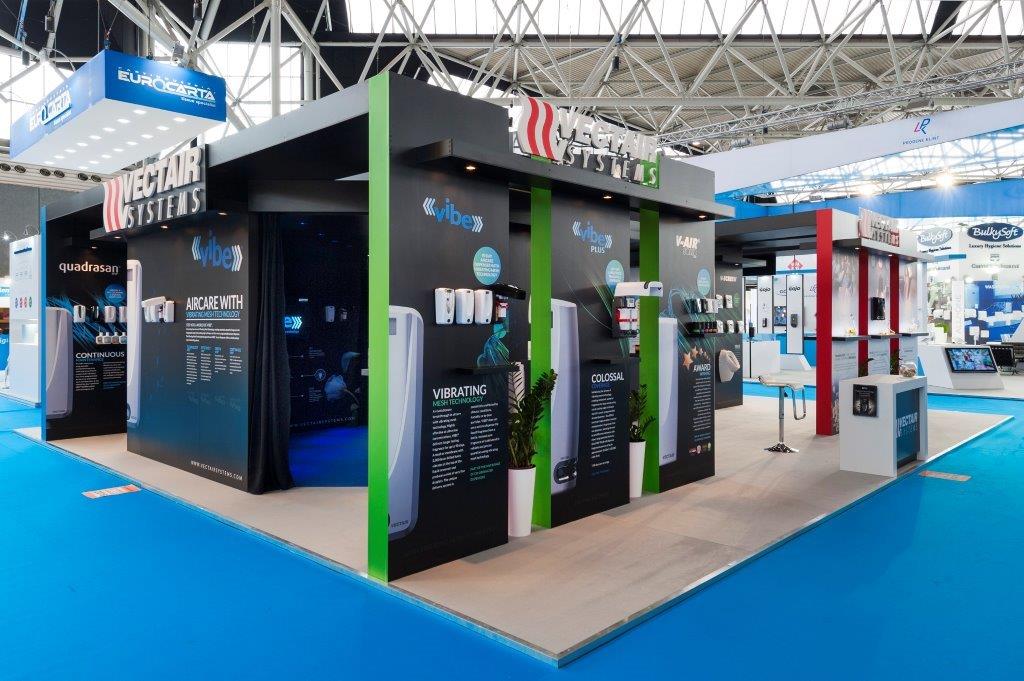 Design & Build Process
The service we offer is a complete design and build. Our creative team of experts are made up of both designers, who will work with you from day one to help bring your ideas alive, and manufacturers, who use only the best quality materials to make the finish of your display stand truly professional, hardwearing and durable.

Design
Our design team is proud of the client list they have built up. Together with the builders, they will go above and beyond to make sure they've covered every aspect of your large display stand and that you're 100% happy with what they have designed. We will work closely with your team throughout the process to ensure we deliver exactly what you envisaged for your large exhibition stand.
Build
Our team of manufacturers will work their magic to create a unique, custom, large display stand for your business. We specialise in bespoke joinery and always create an exceptional finish. There are no limitations with shape or size so you can dream big.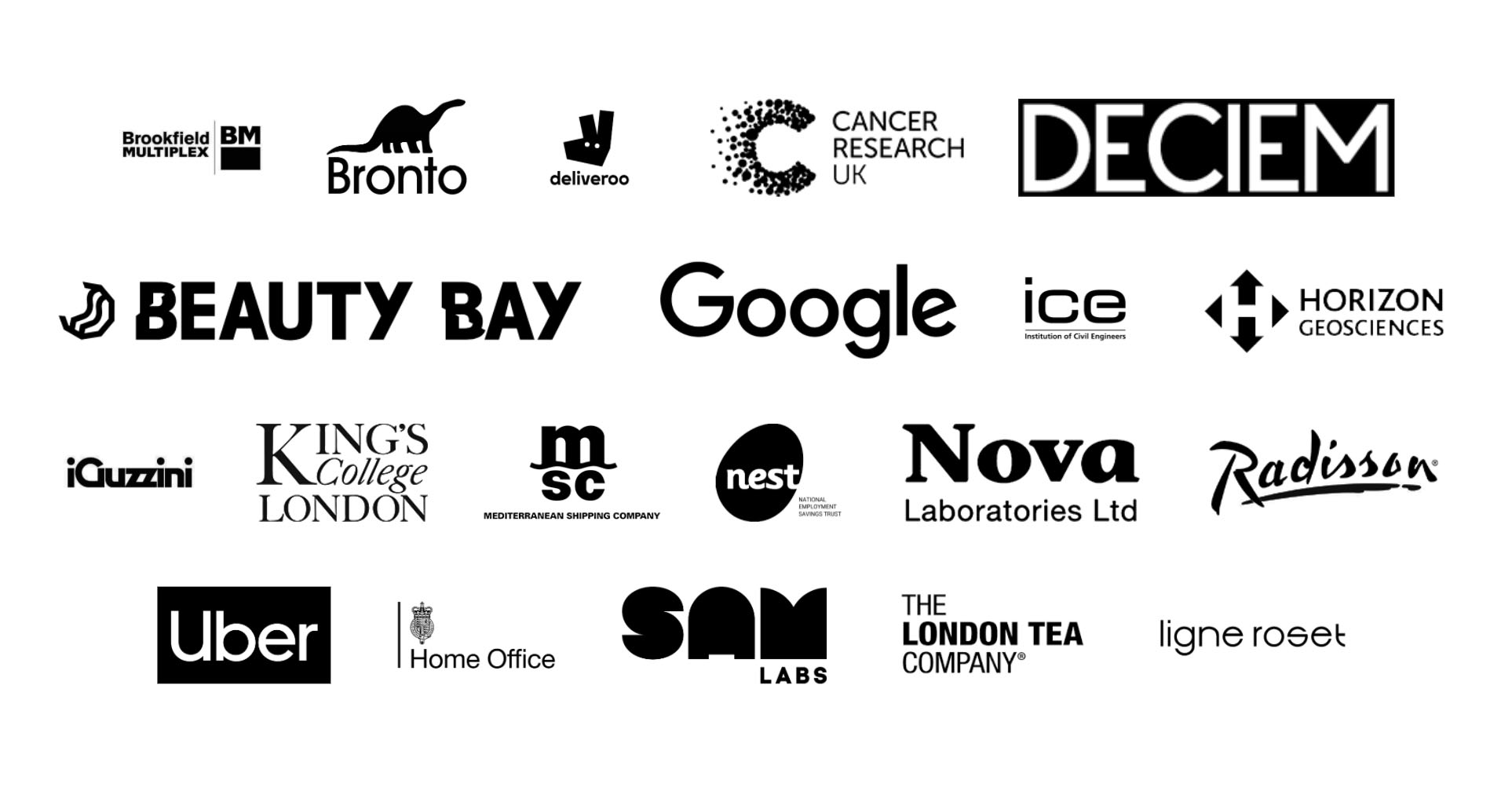 Benefits of a Large Exhibition Stand
A large exhibition stand is an ideal way to showcase your business. With sharp and striking graphics, high-quality materials and extras such as back-lighting and built-in storage, our team will be sure to create a display stand that will make you then envy those around you at any event.
Our displays are modular so you can forget about the worry of transporting them. They are easy to assemble and completely reconfigurable, making them a great investment as they can be used time and time again.
If you're after a professional team that can offer a fully comprehensive service in both design and build, look no further. We have hundreds of happy clients around the UK and Europe and have designed and built large display stands for businesses great and small. To find out more about our process or to discuss an idea, get in touch with our team today.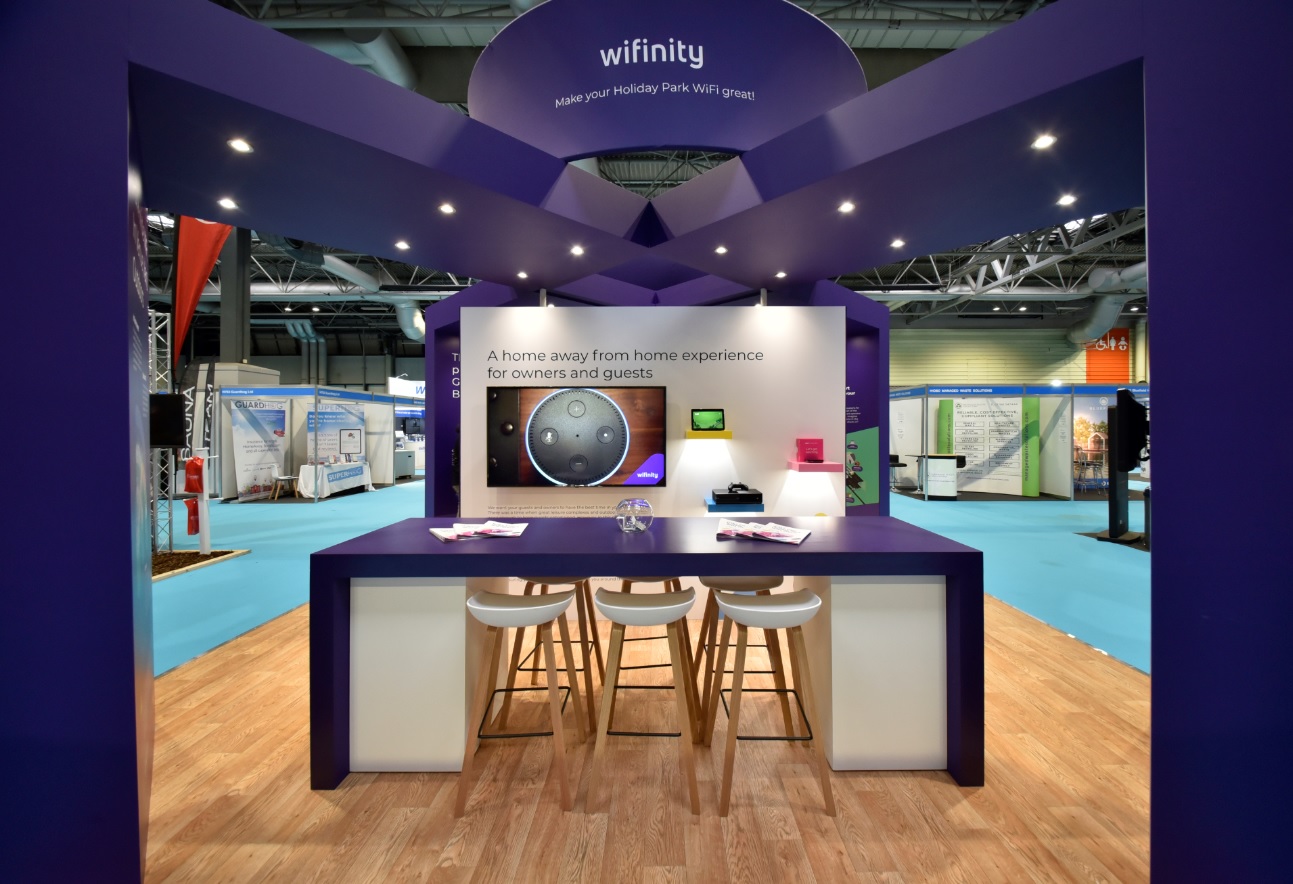 Contact us
020 8530 3667
The London Display Co Ltd
Wework Building London Fields
London E8 4RU