HIX
Top Rated Design Fair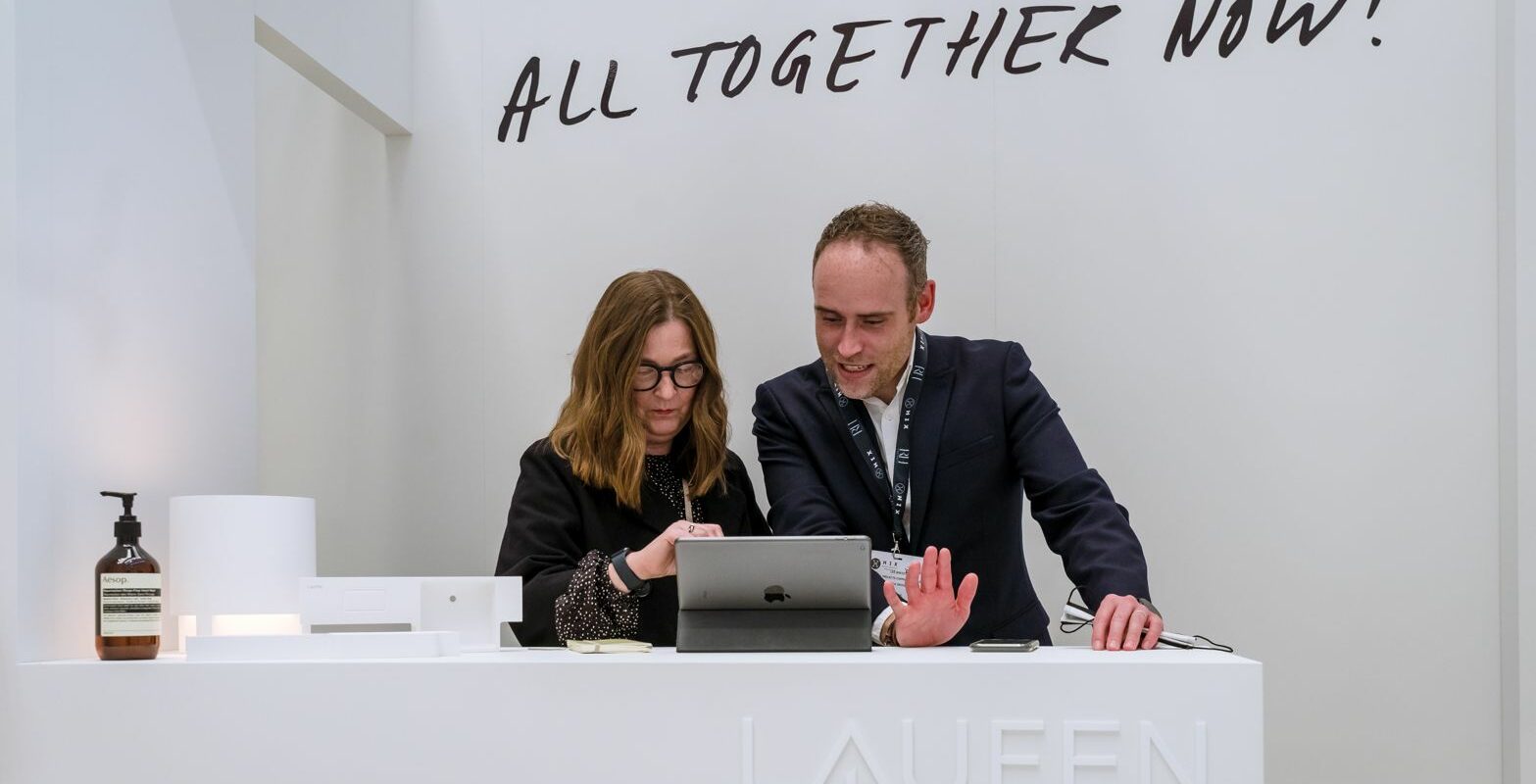 Projects For Two Fantastic Brands
We had the pleasure of creating bespoke exhibition stands for two fantastic industry leading brands this year; Roca and Laufen. Roca is best known for their ceramic products, curating beautifully sculpted bathroom and kitchen units along with colourfully detailed floor tiles. Laufen is a Swiss manufacturer with an eye for minimalism, also specialising in ceramic bathroom products along with avant-garde acrylic accessories.
Laufen had a minimal design using block white to cover every surface, this created a stark contrast between their brightly coloured, acrylic bathroom fixtures and embellished mirrors. Bold statement messaging was also used to capture the reader's attention, which stood out against their understated logo which extruded from the wall. The simple and yet captivating interior was framed in a diaphanous printed fabric which hung from tall beams, creating an intriguing and fluid space which drew the eye in to explore further. The stand at the show went on to win an award for best exhibition stand design.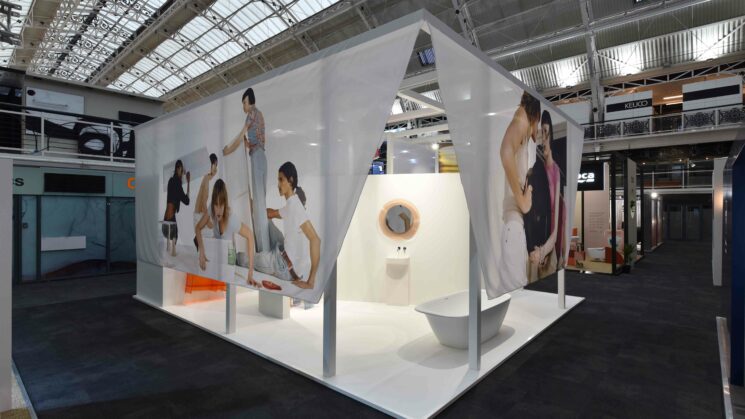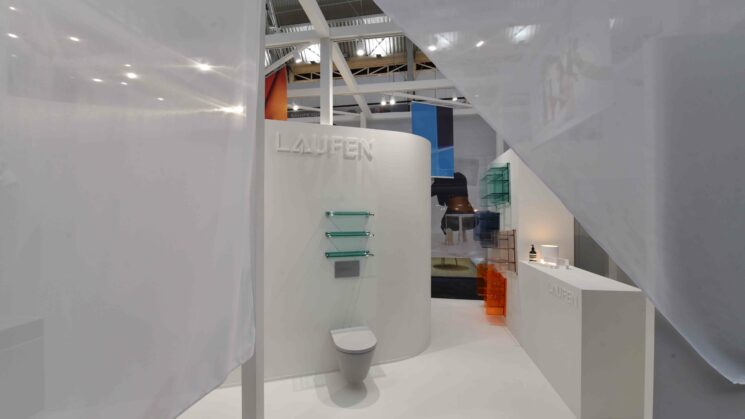 The concept behind the design for Roca was to create a space which offered a walk-through experience, taking shape from the Japanese minimalistic and linear style, to allow the products to be the true stars of the show. The space was therefore divided into parallel sections, to create various rooms and add dimension as you see the space from various angles. This was aided by CNC cut vision windows to allow you to see into multiple rooms at once.
A special stone-wash, paint technique was used to allude to the natural materials used in the manufacture of Roca's ceramic products. This along with wood-stained exposed timber, seagrass and cork floor, added texture and depth to the design. Shower trays and toilet structures were recessed into the walls, sinks and taps were fitted onto copper mirror acrylic displays. These display plinths and counters used alternative substrates to allow the products to be perceived in different lights with the acrylic reflecting all angles.
These designs were of a high spec when it comes to temporary spaces and required detailed consideration of all features to ensure their successful installation. This often involved several design stages and development meetings. In this instance many variations of the stone wash effect paint were tested and tried prior to production, detailed plans were drawn up for electrical wiring, and careful planning was undergone to ensure each product would perfectly fit into its allocated space onsite. All of the work that goes into creating & building is well worth it to see the finished results and when our customers come to us saying how much it has had a positive impact on the success of a show it certainly adds to the joy of our work.