ICE
Institute of Civil Engineers

Media Cube
We have been fortunate to work for many years with the Institute of Civil engineers.
During the 3-4 year relationship we have delivered many a project within the institute off Parliament Square, Westminster. Not only for ICE, but we have also delivered for various clients of theirs that also pass through the doors.
Projects
One of our latest projects for the institute was to design and deliver an semi permanent innovative media cube that would become the focal point of their interactive public library. The Media cube consists of an encapsulating tunnel entrance complete with video wall, light boxes and various information highlighting global engineering feats accomplished.
Once through the tunnel you arrive into a small cinema space where you take your seat and wait for the looping content that has been presented across a large built in projector system.
The Media tunnel has now been in place for around 6 months and has had thousands of people view and enjoy the space. From working professionals, members of public and school groups, the tunnel is a great space to enjoy, educate and welcome people from all over.
Various engineering companies now also sponsor events taking place within the Institute and often take advantage of the ease in changing content across both the tunnel and other units we have built internally.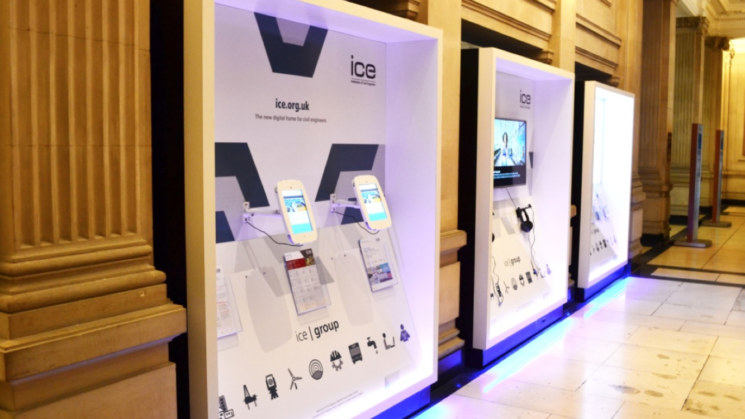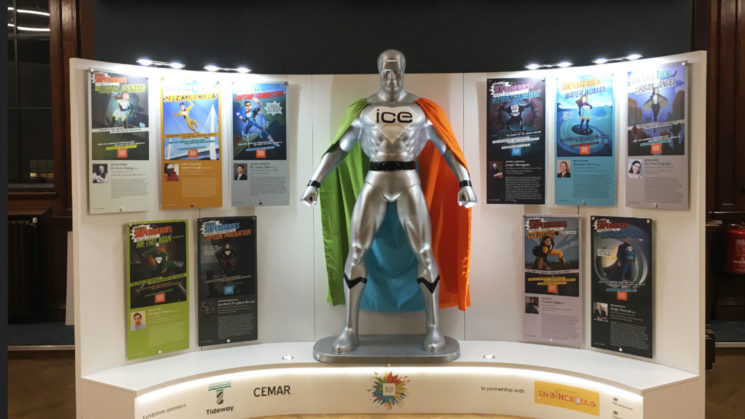 We loved working with the team at ICE, and here's what they had to say about us:
"Adam and his team at London Display from the outset provided first class advice and delivered a fantastic solution. The display units installed were finished to the highest quality and fit perfectly within their setting in our London headquarters. The after service provided and continued delivery on budget and on time has resulted in London Display becoming our preferred supplier for all future exhibition and display needs".
Simon Venn, ICE