Vado

Bold Display Designs
Held at one of London's most notorious buildings, this launch event was a highly exclusive ticketed celebration, for all their key partners and clientele. The event was an unveiling of their new range in the flesh and so their display and environment was crucial to hero their range and magnify their elegant, bold and organic shape. For this project we were tasked with creating a series of product display features, which were congruent with their brand story. For this our creative team used soft curves and natural matte colour tones, along with a delicate low halo lighting effect to connect with their organic, peaceful and emotive brand style.
Nine unique product plinths were built to house their new product range split into three circular raised platforms with slim, towering archways to showcase their three product areas. These plinths were each uniquely shaped with an asymmetrical, bold design that appeared to create the sense of multiple stacked arched shapes, some elongated and some compressed, each in various core natural colour tones. A textured pebble affect laminate finish was applied to create depth and feature connection with the natural environment to which their story has evolved.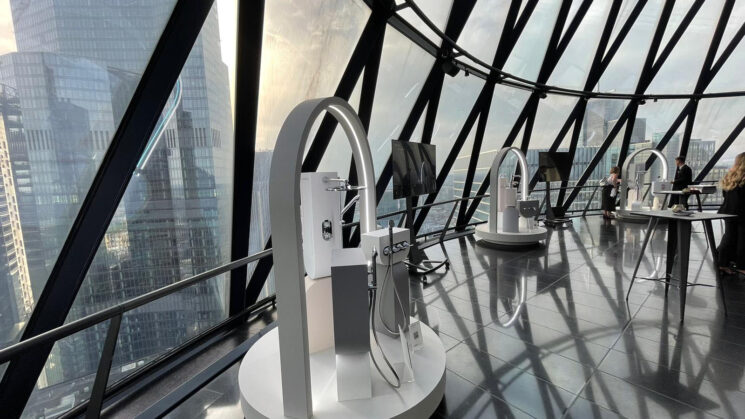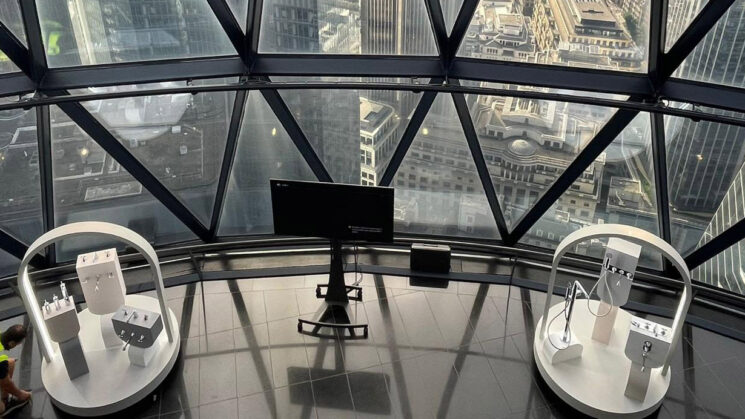 Following the display were re-purposed at a second design at the HIX expo at the BDC London. This event is a showcase for some of the biggest names in product design and is a highly coveted expo show which takes place annually. Working closely with their creative team we developed a space to best house a high quantity of their products, have areas for conversation and demonstration and also offer a 'lifestyle area' which placed their products into an ideal bathroom setting, emulating their organic curved and soft lighting through the structure, large curved roof and design details.