It was time for a change here at The London Display Company. With the industry presenting us with evermore challenging designs and our clients looking for consistent high quality delivery, we wanted to reflect all that we have to offer with a website that could leave you in no doubt over our level of service.
After months of planning and many hours poured into editing, we have achieved what we set out to do: execute an easy to navigate, beautifully designed website ready for you to explore exactly what we have to offer. And that's a hell of a lot!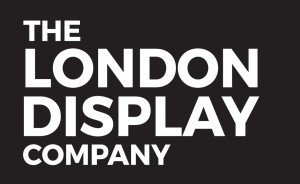 The home page instantly displays some of the many custom built stands that we are proud of. Underneath this you have four options: Custom stands, Modular stands, Portable stands and Event coverage. Clicking through to any of these brings you to pages detailing clearly and concisely the level of quality we can provide you with when we project manage your build.
Our case studies section displays superb examples of our work, including clients Cancer Research UK, Deciem and Brookfield Multiplex Europe. We aim for excellence here at The London Display Company, and that's exactly what we provide.
You can take a look through our 'Builds' tab on the homepage to gain a better idea of the range of stands we can provide to you. You can also click through to our portfolio of stands and the clients we are very proud to work with.
What's more, we have updated our logo, making it bolder and more distinctive. Needless to say, we are thrilled with the result.
We hope you enjoy exploring our new site and the range of builds we can offer to you.
We would also welcome your feedback so please do get in touch!
Project Management, Custom Stand Design, Modular Exhibition Stand, London, Contractors and Designers